Famous Pilgrimages In India
In today's busy life, we are so engrossed in our day to day that we may not be able to carve time to visit some of the sacred spiritual sites in India. It's a constant battle to survive and race against time. But sometimes, calling to our spiritual side is required for wellness of the body, mind and soul. We bring to you a list of holy pilgrimages or famously known as "Yatras" in India that will require a small detour from your daily routine but will definitely rejuvenate your soul.
1. Kailash Mansarovar Yatra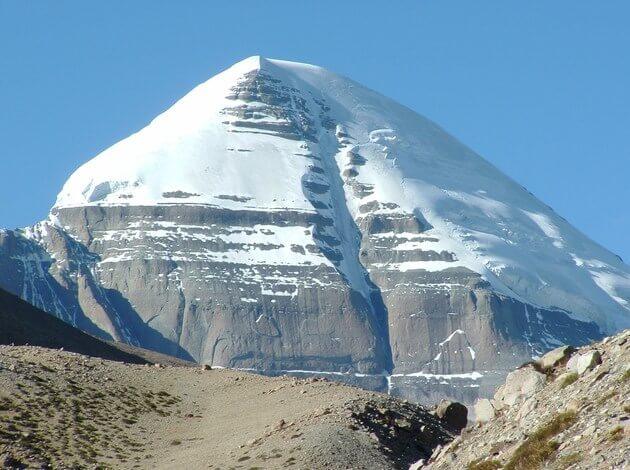 Image Source: Youtube.com
Organised by the Ministry of External Affairs, every year between June and September, is this pilgrimage trek to Mount Kailash, the abode of Lord Shiva, and Mansarovar, the highest fresh-water lake in the world. This place is sacred for even Buddhists and Jains. All those taking up this yatra need to be above 18 years of age and have to undergo physical tests to be fit enough for the journey. Considered the most difficult yatra in India, this Lord Shiva temple in Himalayas will purify your heart and soul from atop the greatest and holiest mountain peak in India.
2. Amarnath Yatra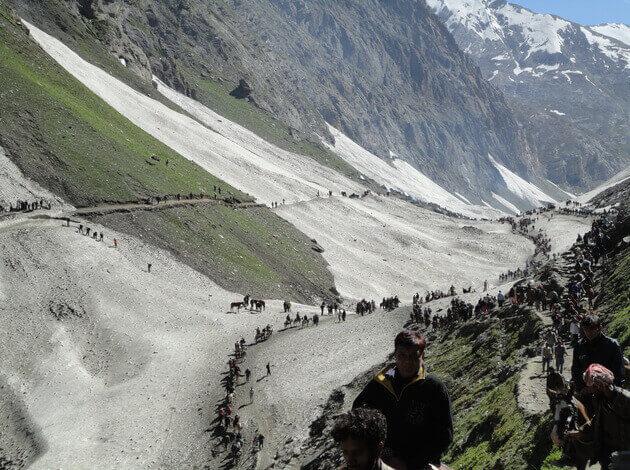 One of the toughest pilgrimage trek is the Amarnath Yatra. Organised by the Government of J&K, every year between the months of June and August, this trek is to the cave of Baba Amarnath (Lord Shiva), where an ice-lingam forms only for this specific period of time. The journey to this shrine is definitely a test of endurance.
3. Pandharpur Wari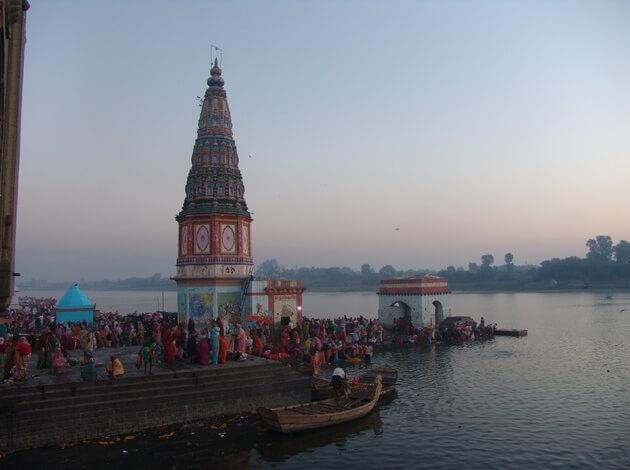 Image Source: Wikimedia Commons 
In the months of June and July, every year, Varkaris or pilgrims of the god Vithoba from all over Maharashtra take up a 18 to 20 days journey to the deity's temple in Pandharpur. The Varkaris, carry the footprint of two of Maharashtra's noted saints-Saint Tukaram and Saint Dnyaneshwar-in palenquins, to their shrines in Pandharpur.
4. Puri Ratha Yatra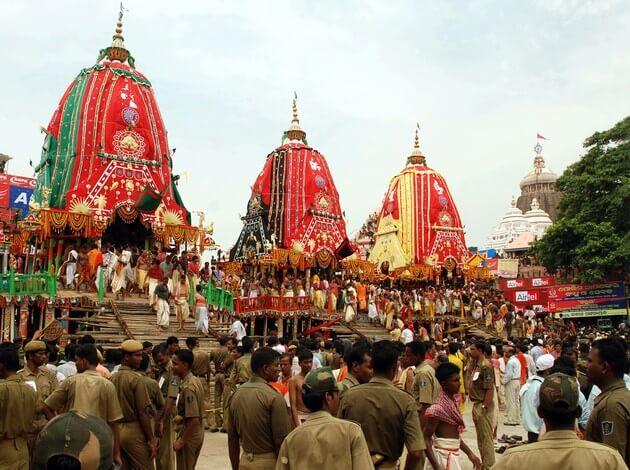 Image Source: Wikimedia Commons 
The Chariot Festival of Jagannath is held in Puri annually in the months of June or July, commemorating Jagannath's visit to Gundicha Temple. The festival is celebrated most famously by the Rath Yatra in which the deities of Jagannath, Balabhadra and Subhadra are taken to their aunt's temple on big, heavily decorated chariots and the festival is attended by millions of pilgrims.
5. Kanwar Yatra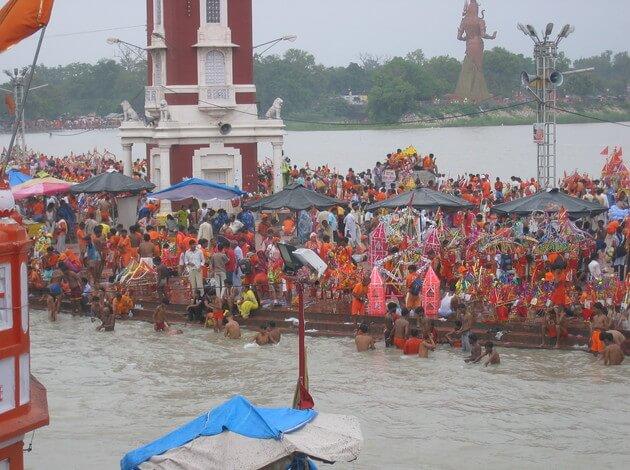 This annual pilgrimage is for devotees of Lord Shiva. Thousands of saffron-clad pilgrims collect water from river Ganga at Haridwar, Gangotri and Gaumukh, and carry it to their hometowns, where they then anoint the Shivalingas. This pilgrmage in India, is worth going, the experience is unlike anything you've seen before!
6. Char Dham Yatra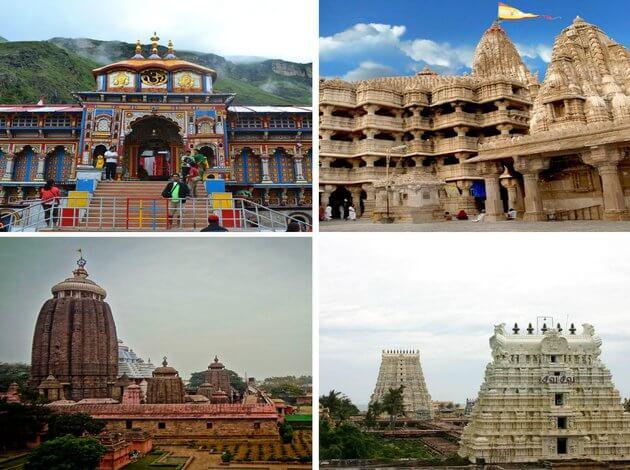 It is said that visiting the Char Dham is considered highly sacred by Hindus and must be done at least once in your lifetime. The pilgrimage sites at Badrinath and Rameshwaram fall on the same longitude, while those at Dwarka and Puri fall on the same latitude. It is said that these four pilgrimage sites represent the four points of India.
7. Chota Char Dham Yatra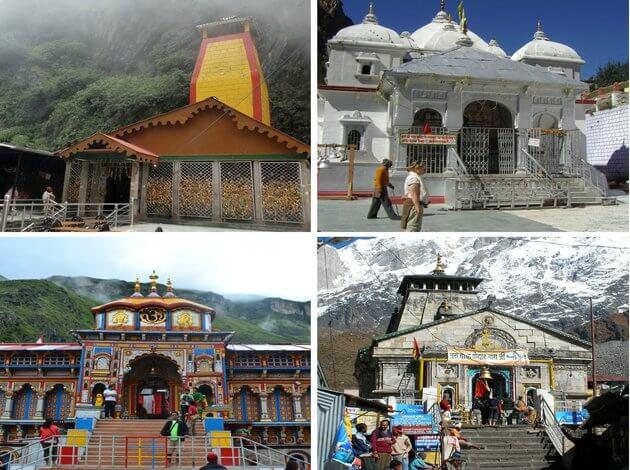 A smaller circuit for pilgrimage than Char Dham, is Chota Char Dham in Uttarakhand. Consisting of the pilgrimage sites at Badrinath, Kedarnath, Yamunotri and Gangotri. This pilgrimage was started mainly for those who are unable to visit the main Char Dham due to lack of finances.
8. Kashi Vishwanath Yatra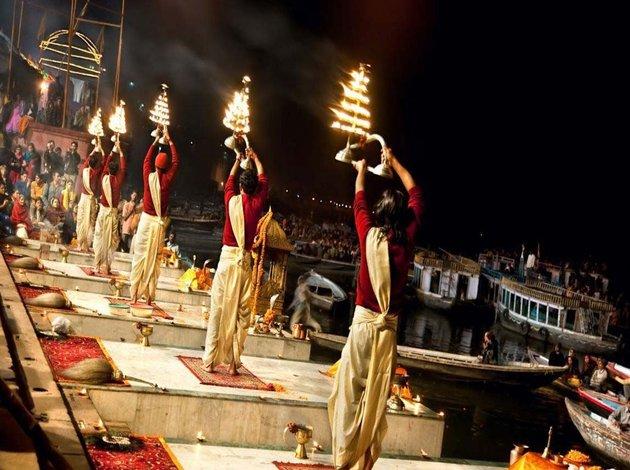 Image Source: Youtube.com
Kashi Yatra is a pilgrimage with the purpose of performing Vedic rites for our ancestors. This yatra is meant to be done on foot, starting from a Saikatha Pooja at Rameshwaram, then a visit to Triveni Sangamam at Allahabad where Ganga, Yamuna and Saraswati meet. Finally the pilgrims reach Kashi for a Kashi Vishwanath Darshan, and then collect water from river Ganga, which they then take back to Rameshwaram for anointing Lord Shiva.
9. Hemkund Sahib Yatra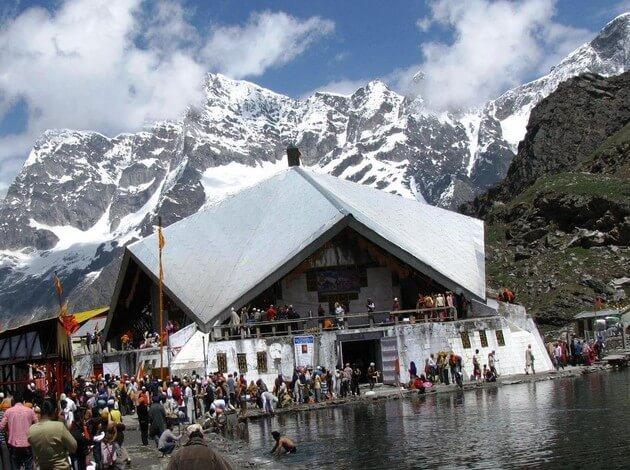 Image Source: Youtube.com
Hemkund Sahib is an important pilgrimage site for Sikhs, with the gurudwara dedicated to the tenth Guru, Guru Gobind Singh Ji. The site is inaccesible from October to April, thus the yatra opens in May, and closes towards the beginning of October, and the journey can only be done on foot.  
10. Jain Teerth Yatra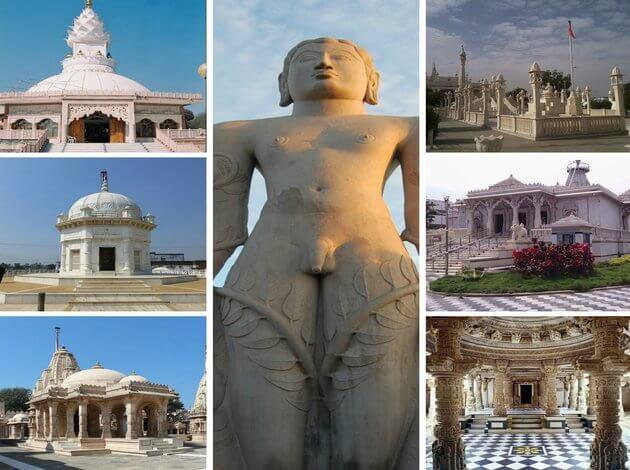 Jainism has four main kinds of sacred places for pilgrimage, known as Jain Teerth Kshetras. These are Nirvan Kshetra or Siddha Kshetra, a place for salvation for any ascetic saint; Atishaya Kshetra, a place where a miracles took place; Purana Kshetras, places associated with the lives of great men; and Gyana Kshetra, a place associated by learning by these saints.
11. Vaishno Devi Yatra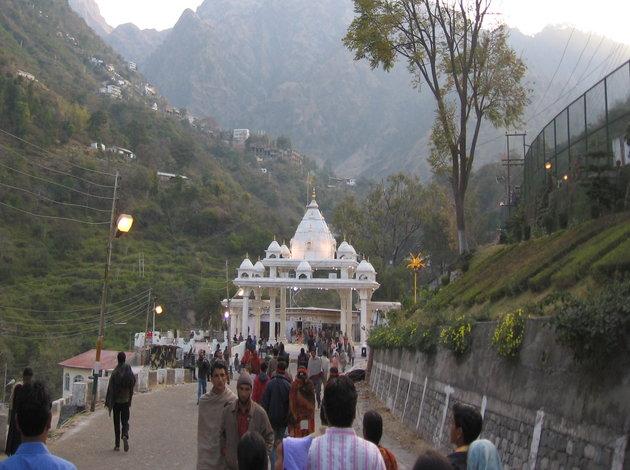 'Jai Mata Di!' No list of pilgrimages in India can be without a trek to Vaishno Devi's temple in Katra. The 13 kms long trek can either be done on foot, on a horse, on a palanquin or by helicopter. Almost 10 million pilgrims visit this temple each year.
So, for those looking for some salvation, go to one of these Yatras in India and feel the wonder of soul purification.
Source: https://www.triphobo.com/blog/pilgrimage-yatras-in-india